Bloom Physical Medicine
TRIGGER POINT THERAPY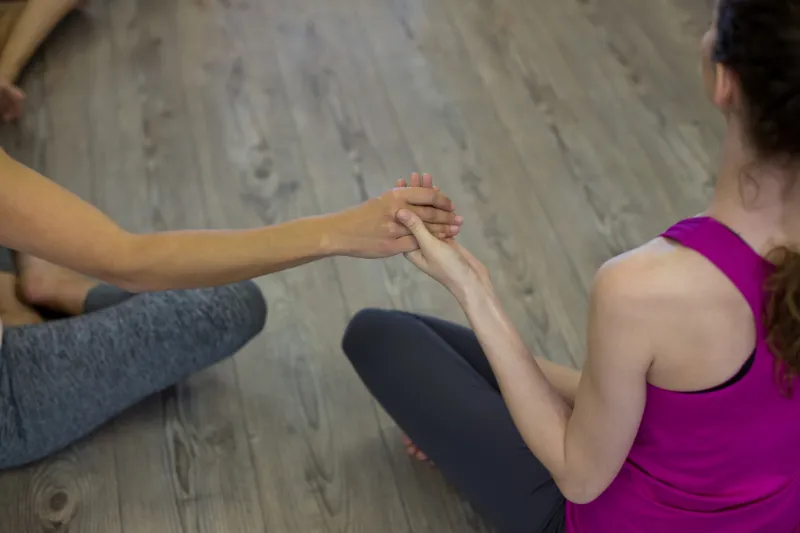 Trigger Point Therapy Experts in South Carolina
Trigger Points are painful areas of muscle that are tender and may feel like tight bands or knots when pressed. Trigger points develop from overactive muscle areas that result from stress, over use, or poor posture. They may be improved with reduced stress, exercises, or better posture, however sometimes these treatments do not fully correct a painful trigger. Therefore, your provider may treat the problem with trigger point therapy. 
Trigger Point Therapy is the act of releasing or softening a muscle knot to reduce or eliminate the knot and associated pain. The Bloom Physical Medicine experts may achieve this through pressure therapy or trigger point injections with a saline solution to help break up muscle adhesions. The process of relaxing the trigger points is actually quite simple, although the map of muscle trigger points and referred pain is complicated.
How are Trigger Points Formed?
Damage to muscles and connective tissues can prompt trigger points in several ways, such as:
Sustained loading or carrying of items for a long period of time
Mental and emotional stress
Chat With An Expert
We are happy to help you with your questions and concerns.
"What a great place to get treatment. The staff is super nice and friendly and ready to help you. Came with a very tight back and felt so much better after."
"The staff at Bloom make me feel welcomed and cared for each time I walk in the doors. It is difficult to find a medical office that truly listens and tailors treatment to each individual patient- but I found that at Bloom Physical Medicine!"
"Incredible service! I had shoulder pain from years of combat sports, but I was always worried about having a surgery. I did Bloom's 12 week program. It's changed everything for me. I can finally throw my jabs and even feel stronger...Highly recommend it!"
Get in Touch
Open Hours
Tues - Thurs — 8:00am - 5:00pm
Mon & Fri — By Appointment
Saturday & Sunday — Closed