Bloom Physical Medicine
EXERCISE REHABILITATION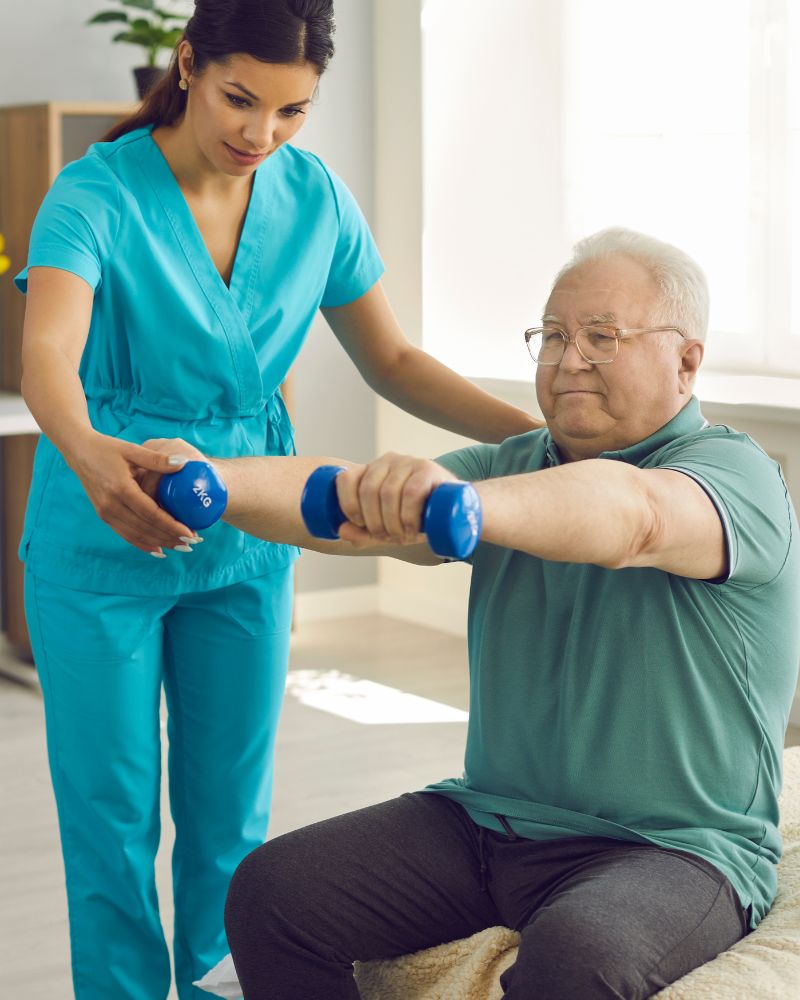 Specialists in Exercise Rehabilitation Greenville, SC
The Bloom Physical Medicine experts will suggest physical medicine and rehabilitation to restore and enhance functional ability and quality of life in our patients. This can provide relief to those who are living with ailments affecting the bones, joints, ligaments, spinal cord, nerves, tendons, and muscles. Our experts will treat chronic pain with a multidisciplinary method customized to fit the patient's needs and help them reach their physical and functional goals.
Programs We Provide:
The Bloom Physical Medicine specialists will provide custom exercise programs that include:
Manual manipulation And More
The objective of any rehabilitation is to restore function to the greatest degree in the most brief time, assisting people return to their function with negligible risk of re-injury. While outright rest and offloading may relieve symptoms, they are related with negative possibilities like increased tissue vulnerability and decreased tissue tolerance later on.
Understanding how tissues answer to physical stress and mechanical loading is useful in accomplishing a harmony between stabilizing an injured tissue and avoiding detraining.
Chat With An Expert
We are happy to help you with your questions and concerns.
What Does Exercise Rehabilitation Mean?
Exercise rehabilitation is a by and by endorsed set of activities that range from active movement through to strengthening exercises utilizing body weight, therabands, and resistance machines or free weights, reliant upon the requirements of the client condition and findings during assessment.
Rehabilitation exercises plan to get back to full function following injury through re-developing muscle strength, power, endurance, and improving overall flexibility and mobility. Around here at Bloom Physical Medicine we understand that every athlete, sport and injury is unique, so we personally tailor each recovery plan to you to boost your true capacity.
Exercise rehabilitation has a basic impact in recovery from injury or pain and in many cases the success of healing is attributed to undertaking an exhaustive and progressive rehabilitation plan. Your therapist will work with you to help you recover and forestall re-injury. Whether your points are getting back to marathon fitness or simply being pain-free, our therapists are able to tailor your rehabilitation to YOU.
"What a great place to get treatment. The staff is super nice and friendly and ready to help you. Came with a very tight back and felt so much better after."
"The staff at Bloom make me feel welcomed and cared for each time I walk in the doors. It is difficult to find a medical office that truly listens and tailors treatment to each individual patient- but I found that at Bloom Physical Medicine!"
"Incredible service! I had shoulder pain from years of combat sports, but I was always worried about having a surgery. I did Bloom's 12 week program. It's changed everything for me. I can finally throw my jabs and even feel stronger...Highly recommend it!"
Get in Touch
Open Hours
Tues - Thurs — 8:00am - 5:00pm
Mon & Fri — By Appointment
Saturday & Sunday — Closed