Bloom Physical Medicine
BACK PAIN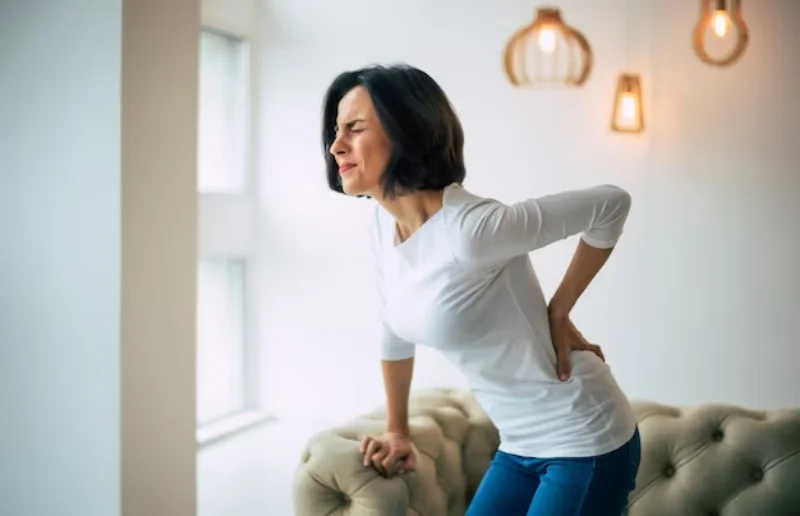 Back Pain Specialists in Greenville, SC
Bloom Physical Medicine provides a diverse range of modalities and strategies for the management of back pain. Our team will determine a specific treatment program for each individual patient based on a thorough evaluation by our team of integrated medical providers. You can rest assured knowing you're in good hands whether you're living with chronic or acute back pain.
About Back Pain
Back pain is the most common cause of disability and sick leave in the United States. People of all ages are affected by back pain. Back pain can occur in many ways. It can happen suddenly due to an accident or injury, or it may begin mildly and progressively get worse over time and may become debilitating. When possible, It's best to treat back pain early.
A growing list of research studies and reviews demonstrate that the services provided by chiropractors are not only clinically effective and safe but also cost effective. The evidence supports the natural, whole-body, non-drug approach of chiropractic for a variety of conditions. For a list of excerpts and summaries from several studies please click here.
Chat With An Expert
We are happy to help you with your questions and concerns.
Myofascial Release
Myofascial release is a type of physical therapy often used to treat myofascial pain syndrome. Myofascial pain syndrome is a chronic pain disorder caused by sensitivity and tightness in your myofascial tissues. These tissues surround and support the muscles throughout your body. The pain usually originates from specific points within your myofascial tissues called "trigger points."
Myofascial release focuses on reducing pain by easing the tension and tightness in the trigger points. It's not always easy to understand what trigger point is responsible for the pain. Localizing pain to a specific trigger point is very difficult. For that reason, myofascial release is often used over a broad area of muscle and tissue rather than at single points.
Trigger Point Therapy
Trigger Point Therapy refers to the treatment of myofascial trigger points or 'trigger points' that are found in muscles and fascia. Trigger points are painful, tense areas that are found in muscles. These tender area can be found anywhere on the body and are one of the most common causes for chronic musculoskeletal pain. Our physical medicine team is skilled in releasing these painful, tense points in a muscle to assist in achieving long-term results. There are multiple methods for treating trigger points, manual trigger point therapy, dry needling, and trigger point injections.
Rehabilitative Exercises
Our medical team may suggest rehabilitative exercises in order to restore function to the muscles surrounding the spine, but this will depend on your condition and treatment program. This type of long-term handling will work in conjunction with other treatments in order to discontinue the ailments the patient is experiencing and to help them regain functionality in their spine.
Chiropractic Treatment
While spinal manipulation continues to be a centerpiece of chiropractic care, modern chiropractors have developed a variety of practice styles, featuring different therapies and modalities, to address patients' needs. Most practice a holistic approach to health care that excludes drugs or surgery. With an increasing body of research supporting its approach, the chiropractic profession has over time become integrated into many healthcare systems, hospitals, and public and private health and managed care plans.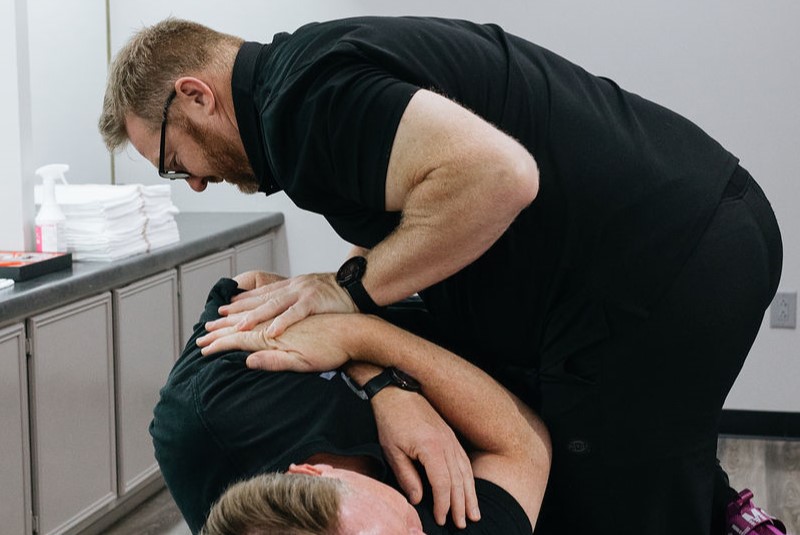 "What a great place to get treatment. The staff is super nice and friendly and ready to help you. Came with a very tight back and felt so much better after."
"The staff at Bloom make me feel welcomed and cared for each time I walk in the doors. It is difficult to find a medical office that truly listens and tailors treatment to each individual patient- but I found that at Bloom Physical Medicine!"
"Incredible service! I had shoulder pain from years of combat sports, but I was always worried about having a surgery. I did Bloom's 12 week program. It's changed everything for me. I can finally throw my jabs and even feel stronger...Highly recommend it!"
Get in Touch
Open Hours
Tues - Thurs — 8:00am - 5:00pm
Mon & Fri — By Appointment
Saturday & Sunday — Closed