Live Young
About Bloom Physical Medicine
At Bloom Physical Medicine, the health and well-being of our patients is our top priority. We understand that each patient is unique, and therefore we offer personalized care that is tailored to meet their specific needs. Our team of medical providers is made up of highly experienced and compassionate specialists who are dedicated to providing the highest quality of care possible.
Our medical providers are committed to staying up-to-date with the latest advancements in medical technology and techniques, in order to provide our patients with the most effective treatments available. We believe that a complete recovery requires a holistic approach, and therefore we offer a variety of treatment options that focus not only on the physical symptoms but also on the emotional and mental well-being of our patients.
At Bloom Physical Medicine, we pride ourselves on providing a comfortable and welcoming environment for our patients. We understand that seeking medical treatment can be stressful, which is why we strive to make the process as easy and stress-free as possible. We are committed to building long-lasting relationships with our patients, and we believe that this relationship is the foundation of providing high-quality care.
Whether you are dealing with chronic pain, recovering from an injury, or simply looking to improve your overall health and well-being, our team of medical providers is here to help. We look forward to working with you and helping you achieve complete recovery.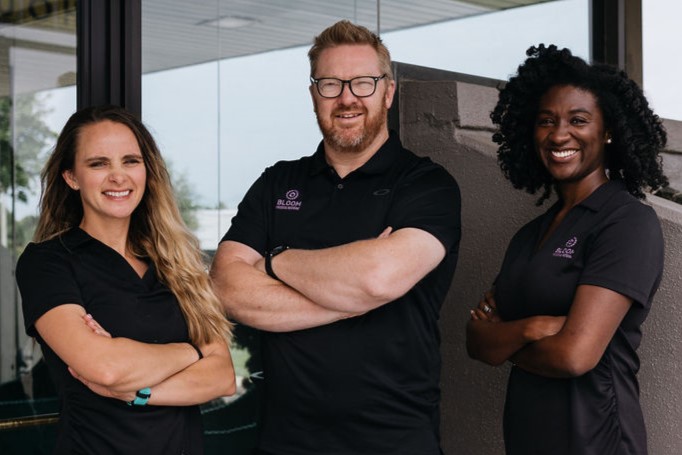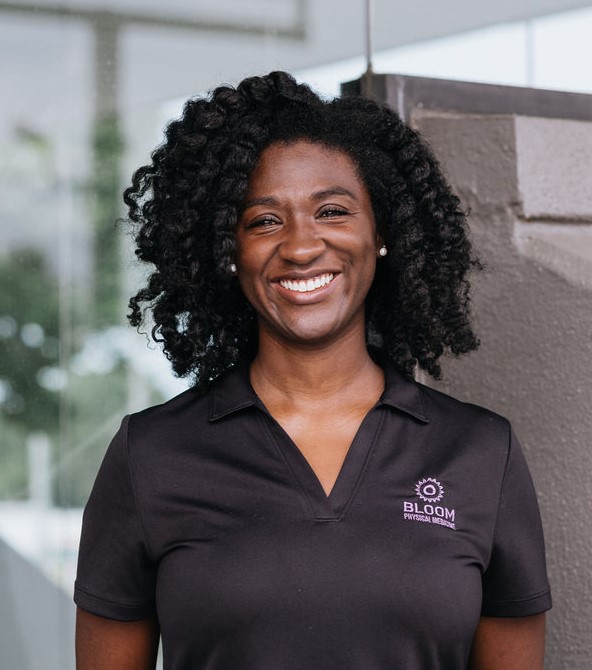 Dr. Victoria Tate, MD
Medical Director
Dr. Victoria Tate is the Medical Director at Bloom Physical Medical. She was born and raised in Southern California and completed her undergraduate education at Yale University. After two years conducting biomedical research at the National Institutes of Health in the National Institute of Arthritis and Musculoskeletal and Skin Diseases, she returned to New Haven for medical school and graduated from Yale School of Medicine.
Dr. Tate came to know and love Greenville after relocating here for residency education in orthopedic surgery. After making the tough decision to leave life as a surgeon, she worked in home hospice and palliative care, traveling around the Upstate.
"During my time in surgery, I experienced several patients who were addicted to pain medication after their injuries or surgery. When I was practicing in end-of-life care, many times, there were few other options for symptom relief other than opiate prescriptions. The integrated model is so great because we can help patients achieve their goals while being drug and surgery free."
Dr.Tate has been published in several peer-reviewed scientific journals for her research in orthopedics. She is a member of the American Medical Association and she is certified in Advanced Musculoskeletal Injections.
Meet Our Team of Providers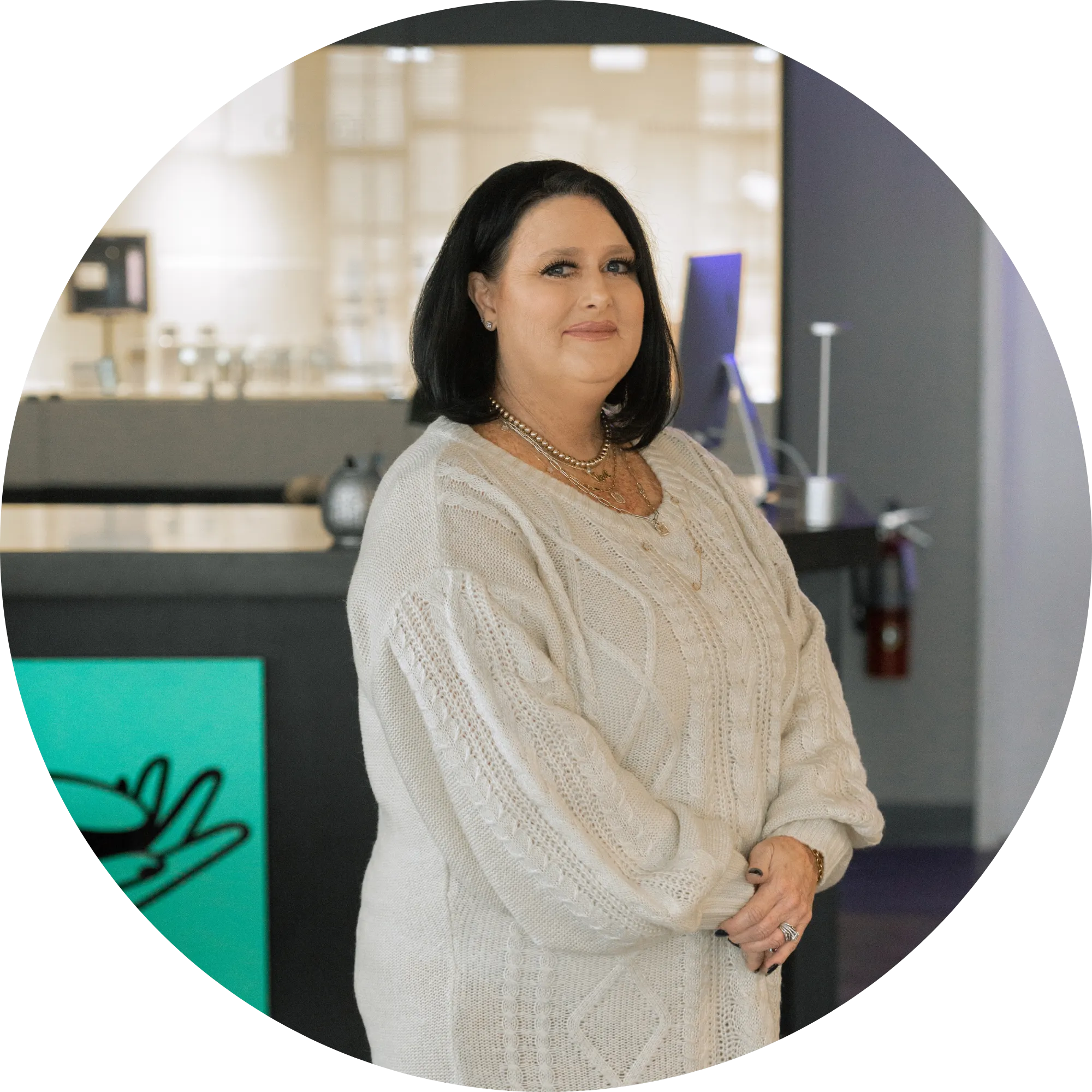 Trica Haraway

Care Coordinator
Trica Haraway is our CMA and Care Coordinator. Her goal is to help patients feel comfortable every step of their process here at LeJeune Integrated Medical Centers.
After working many years in the traditional medicine setting, she found herself both professionally and personally frustrated with a system that seemed to only prescribe pills and suggest surgical procedures. Once she discovered Integrated Medicine and the different options it offers to patients, like getting to the root of the issue, and treating the body as a whole, she had a renewed spark for the medical field again.
Trica is the proud mother of three daughters and considers herself a Greenville native as she has spent most of her life in this beautiful city. She enjoys biking the Swamp Rabbit Trail and spending time with friends and family on the lake and golf course.
Trica looks forward to meeting new faces and helping them on their journey to adding life to their years.
Frequently Asked Questions
Can you explain the benefits of IV nutrition?
Intravenous (IV) nutrition is a method of delivering essential vitamins, minerals, and amino acids directly into the bloodstream, bypassing the digestive system. This allows for maximum absorption and immediate availability of these vital nutrients. IV nutrition can help boost energy levels, support the immune system, optimize athletic performance, and promote overall wellness.
What can I expect from your exercise rehabilitation services?
Exercise rehabilitation aims to restore strength, flexibility, and function to injured muscles, joints, and other soft tissues. Our skilled therapists assess your specific needs and create a customized exercise program to address any imbalances, weaknesses, or movement limitations. Exercise rehabilitation can help accelerate recovery, reduce the risk of re-injury, and improve overall physical performance.
Who can benefit from the services offered at Bloom Physical Medicine?
Our holistic approach to wellness is suitable for individuals of all ages and levels of physical activity. Whether you are dealing with chronic pain, recovering from an injury, or looking to optimize your overall health, our services can provide the support and resources you need to achieve your wellness goals.
How does shockwave therapy work, and what conditions can it treat?
Shockwave therapy is a cutting-edge, non-invasive treatment that uses acoustic sound waves to stimulate the body's natural healing processes. These sound waves penetrate deep into tissues, promoting blood flow, reducing inflammation, and accelerating the repair of damaged cells. Shockwave therapy is effective in treating various conditions, including chronic pain, sports injuries, tendonitis, plantar fasciitis, and more.
What is trigger point therapy, and how can it benefit me?
Trigger point therapy is a manual therapy technique that targets specific areas of muscle tightness or "knots" called trigger points. These trigger points can cause discomfort, pain, or even refer pain to other areas of the body. Our skilled therapists apply direct pressure to these points, releasing tension and improving blood flow. Trigger point therapy can help alleviate pain, increase range of motion, and improve overall muscle function.
What should I expect during my first visit?
Your first visit at Bloom Physical Medicine will consist of a comprehensive evaluation, during which our specialist will review your medical history and discuss your symptoms, limitations, and goals for therapy. The specialist will then perform a thorough physical examination to assess your strength, flexibility, range of motion, posture, and functional abilities. Based on the findings, the specialist will develop a customized treatment plan tailored to your specific needs and goals.
How do I schedule an appointment?
To schedule an appointment at Bloom Physical Medicine, you can either call our office directly or submit an appointment request through our website. Our friendly staff will be happy to assist you in finding a convenient appointment time that works with your schedule.
Get in Touch
Open Hours
Tues - Thurs — 8:00am - 5:00pm
Mon & Fri — By Appointment
Saturday & Sunday — Closed