Bloom Physical Medicine
TENDONITIS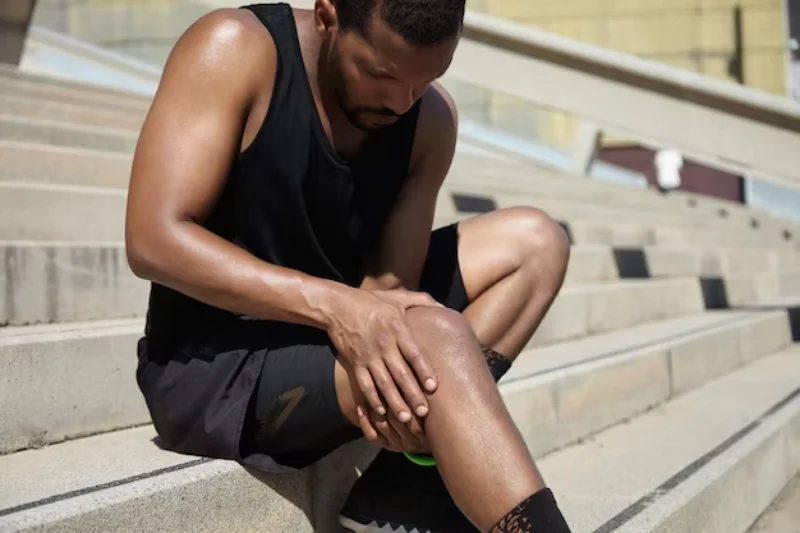 Specialists in Treating Tendonitis in Greenville, SC
Tendonitis is the inflammation of a tendon and could come about from an infection or rheumatic disease, but more commonly happens due to overuse. Tendons connect muscles and bones and serve to move the bone or structure.
What Causes Tendonitis?
Tendonitis can happen to anyone, however, it is more likely to affect people who do repetitive activities, such as gardening, painting, scrubbing, tennis, golf, woodworking, etc. Other common risk factors include poor posture, rheumatoid arthritis, gout, kidney disease, and normal aging.
The symptoms of tendonitis include pain or tenderness at or near a joint, stiffness that restricts the movement of the joint involved, and swelling of the tendon. You will want to be sure to seek medical attention if your pain is extremely severe and accompanied by swelling, this may indicate a more severe case needing more intense treatments.
Chat With An Expert
We are happy to help you with your questions and concerns.
Frequently Asked Questions
Where does tendonitis occur?
Tendonitis can appear in almost any area of the body where a tendon connects a bone to a muscle. The most common places are:
Achilles tendon
Elbow
Shoulder
Base of thumb
Hip
Knee
What is the treatment for tendonitis?
The Bloom Physical Medicine specialists will evaluate your tendonitis and decide what treatment plan will work best for you. Some first-line treatments they may recommend include avoiding activities that aggravate the problem, resting the injured area, icing the area, and taking over-the-counter anti-inflammatory medicines. More advanced treatments include corticosteroid injections, physical therapy, and surgery (rarely necessary).
"What a great place to get treatment. The staff is super nice and friendly and ready to help you. Came with a very tight back and felt so much better after."
"The staff at Bloom make me feel welcomed and cared for each time I walk in the doors. It is difficult to find a medical office that truly listens and tailors treatment to each individual patient- but I found that at Bloom Physical Medicine!"
"Incredible service! I had shoulder pain from years of combat sports, but I was always worried about having a surgery. I did Bloom's 12 week program. It's changed everything for me. I can finally throw my jabs and even feel stronger...Highly recommend it!"
Get in Touch
Open Hours
Tues - Thurs — 8:00am - 5:00pm
Mon & Fri — By Appointment
Saturday & Sunday — Closed