Bloom Physical Medicine
JOINT PAIN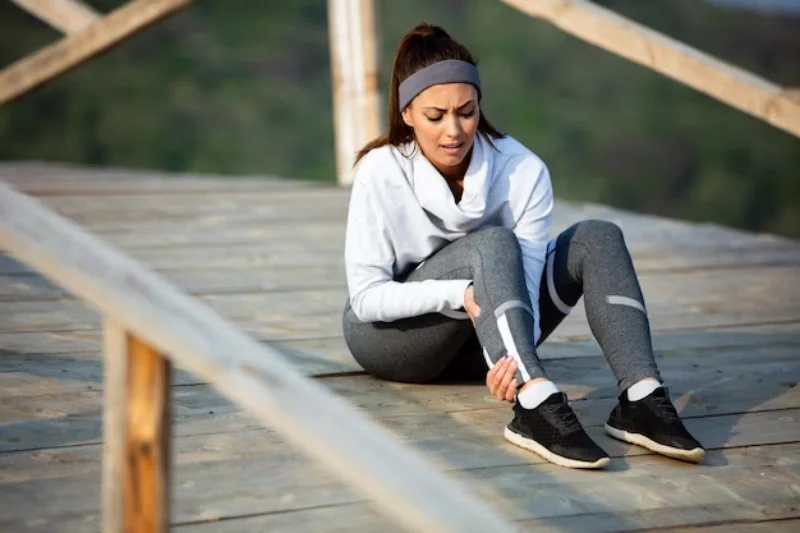 Experts in Joint Pain Management in Greenville, SC
Bloom Physical Medicine's experts create personalized treatment plans to reduce pain symptoms by determining the underlying causes of joint painSouth Carolina Joint Pain Specialists
Our specialists will run a series of diagnostic tests to determine the cause of your symptoms. These test results will be used to create a personalized treatment plan to achieve your goal of getting back to a fully mobile, pain-free and functional life.
What Causes Joint Pain?
Pains in Joints can result from injuries, illnesses, and diseases. The most common causes of chronic pain in joints are osteoarthritis, rheumatoid arthritis, bursitis, viral infections, tendonitis, and injury.
How is Joint Pain Treated?
The Bloom Physical Medicine specialists will develop a customized, integrative treatment strategy to effectively decrease your joint pain. Some common treatments may include physical therapy, bracing, tissue manipulation, PRP, human cellular tissue products, and chiropractic care.
Chat With An Expert
We are happy to help you with your questions and concerns.
When Should I See a Doctor About Joint Pain?
If you are experiencing sudden pain in your joints, you should contact your doctor immediately as it could be a sign of a serious medical condition. Pain that is brought on by motion, pressure, or regular movements may require medical attention. Living with chronic joint pain that hinders your daily lifestyle and prevents you from partaking in work or leisure activities is something we aim to treat expeditiously, so you can go back to living a pain-free life.
"What a great place to get treatment. The staff is super nice and friendly and ready to help you. Came with a very tight back and felt so much better after."
"The staff at Bloom make me feel welcomed and cared for each time I walk in the doors. It is difficult to find a medical office that truly listens and tailors treatment to each individual patient- but I found that at Bloom Physical Medicine!"
"Incredible service! I had shoulder pain from years of combat sports, but I was always worried about having a surgery. I did Bloom's 12 week program. It's changed everything for me. I can finally throw my jabs and even feel stronger...Highly recommend it!"
Get in Touch
Open Hours
Tues - Thurs — 8:00am - 5:00pm
Mon & Fri — By Appointment
Saturday & Sunday — Closed